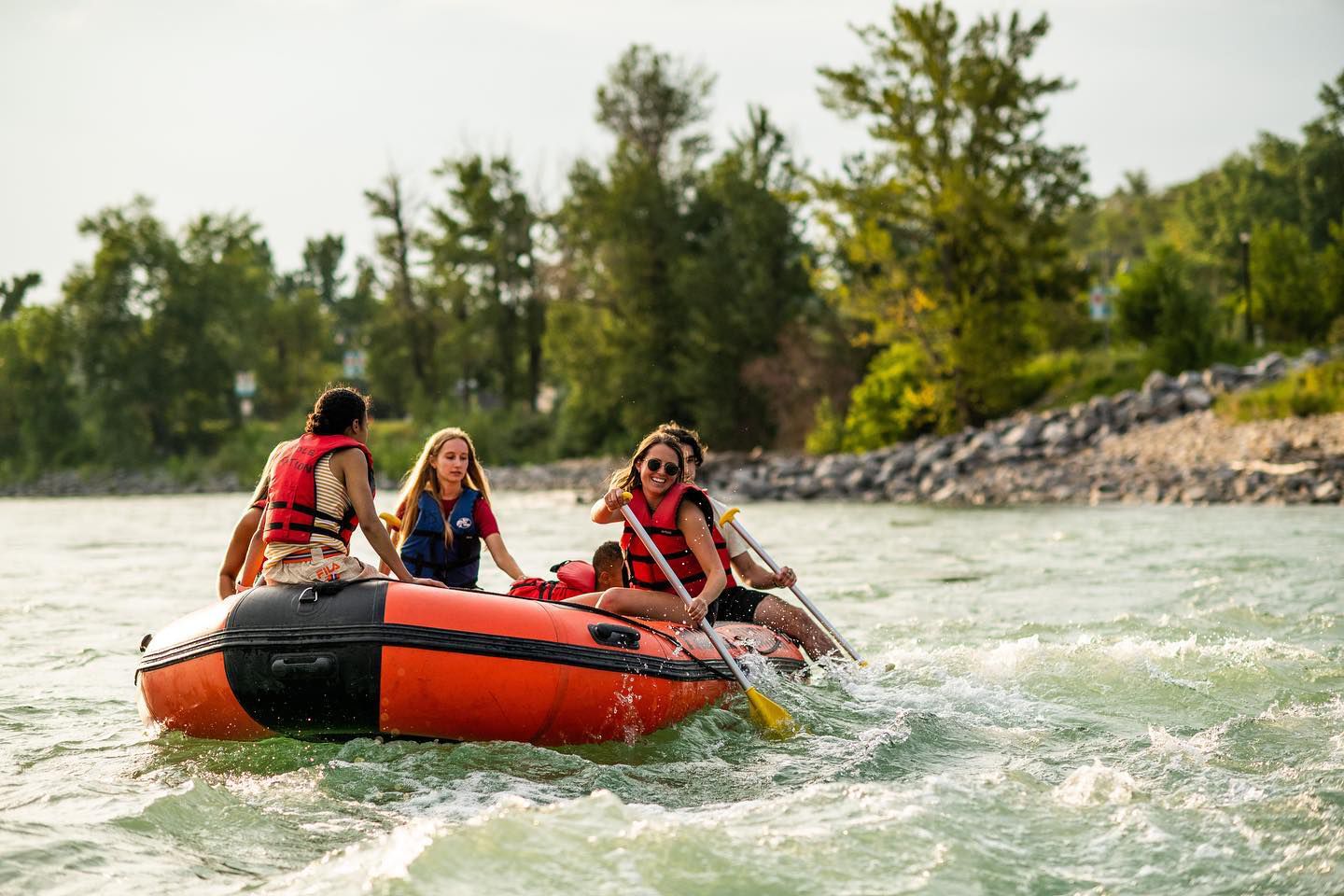 You can book your raft, kayak or SUP rental online or visit one of our paddle stations.
Don't waste your time with other rafting companies, who charge you extra for life vests, paddles, and safety kits, you don't have to pay for ANYTHING extra, nor do you have to inflate any rafts, we do it for you!
Starting from $39!
Price includes*:
- Riverside service at start and end locations - Inflated vessel/Rafts equipped with paddles & safety kits
- All safety apparel (PFDs) supplied
- Safety training
-Response to emergencies on the river
-Awesome fun!"
Please note that we do not supply dry bags for paddler use and recommend bringing a dry bag or sealable bag for your personal use. (Ziploc bags available for purchase)
*Excludes Take it & Blow
LEARN MORE ABOUT OUR PRODUCTS & SERVICES