Calgary: It's a favorite place to come in summertime: lounging in an inflatable raft while coasting down the Bow River, admiring the view of the approaching downtown skyline.
If you don't have your own raft, you can rent from sports-specific venues like The Paddle Station offer Raft Rentals and Kayak Rentals out of two mobile rental stations right along the Bow River.
"NO LONGER DO YOU HAVE TO RENT, TRANSPORT, AND LAUNCH YOUR VESSEL TO ENJOY CALGARY'S BOW RIVER. SIMPLY BOOK YOUR RIDE ONLINE AND ARRIVE ON LOCATION."
Let the Paddle Station do the rest – we provide all the equipment ready at the side of the river, including required safety gear (pfd/life jacket, paddles and safety kit); we even give you a safety talk - all for free with your booking AND we take it all from you at the end of your float.
At The Paddle Station, we want to do our part too and ensure you have a safe and memorable Rafting Calgary in next summer 2021.
HOW TO RENT ONLINE
1. Book your vessel online
2. Come to the starting paddle station at the water's edge in Shouldice Park where your gear is all waiting for you
3. Paddle down the Bow
4. Leave the kayak or raft with our Crew at the end at St. Patrick's Island Park
For More Details: Calgary Rafting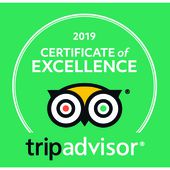 Kayak Rentals | Rafting Calgary - The Paddle Station
When its summertime and sun is shining, there is no better place to be than on the river. Whether you're looking to rent some kayaks or a canoe in Calgary, we are the best people to call. Check out